Blue Corn Publishing LLC is a small, independent publishing company located in Santa Fe, New Mexico.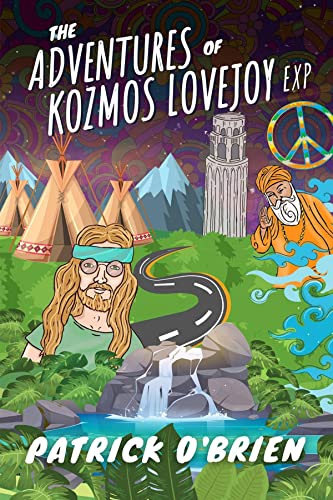 by Patrick O'Brien
Published February 2022

The Adventures of Kozmos Lovejoy, Exp. is a riveting story of adventure, enlightenment, love and personal discovery that wants to be told. Kozmos Lovejoy, Exp. sets out to discover the human potential hidden in the American culture during the revolutionary spiritual renaissance of the 1960s and '70s. Kozmos learns at age nine to hitchhike so he doesn't have to walk up a steep hill to get home. Over the years, he discovers that he can go anywhere. He doesn't need a car, or money, or even a destination. He knows he is free.
Purchase Direct from the Author!
Available as a paperback, eBook and audiobook.
In addition to being an intimate look back to a great period of awakening consciousness, The Adventures of Kozmos Lovejoy, Exp. celebrates the greater journey of self-discovery. Patrick O'Brien blends his own experiences with his keen understanding of the period to create a story that is adventurous, poignant and transformative – one that will connect with hearts everywhere.
Also available on Amazon, iTunes, Barnes & Noble, and other major booksellers.